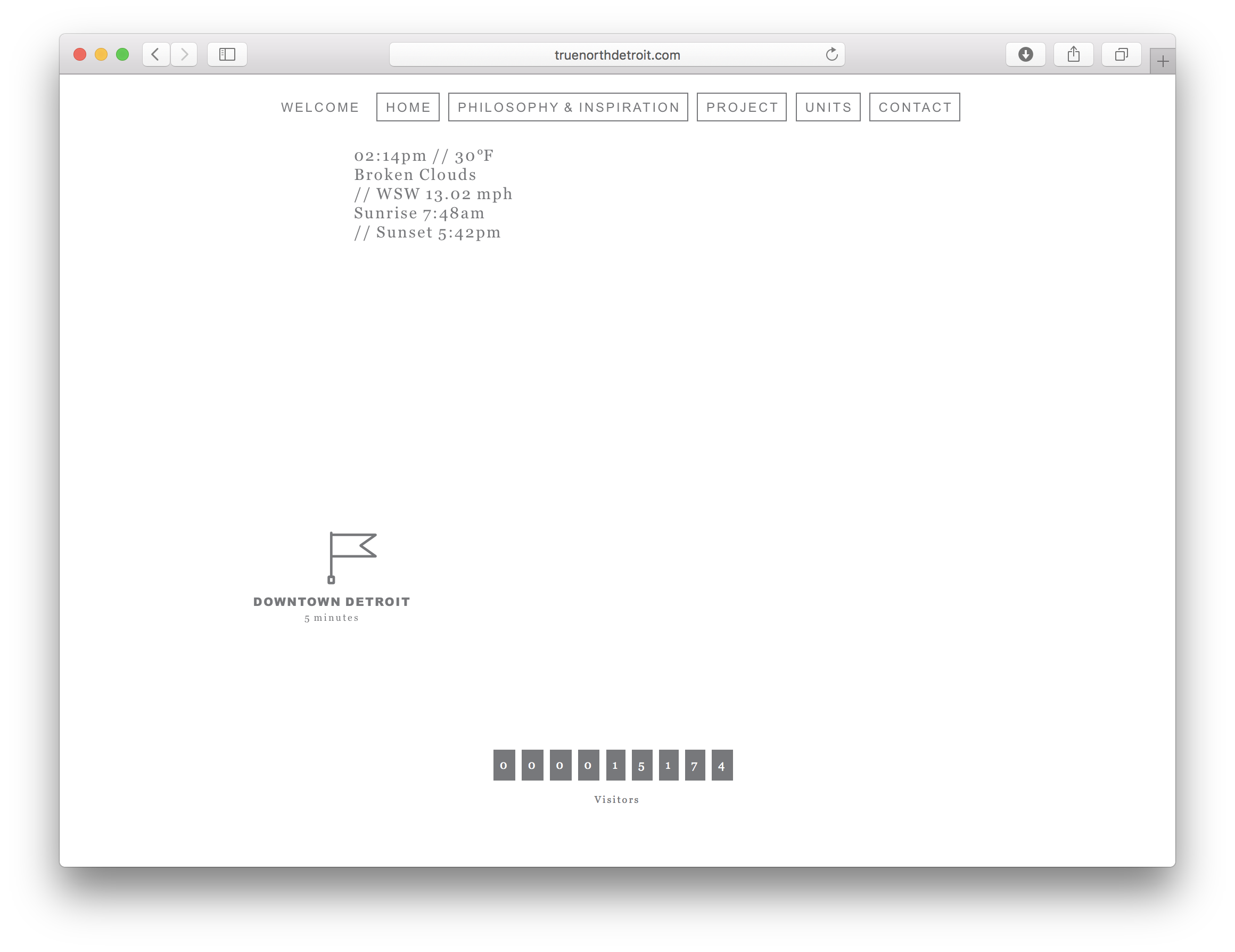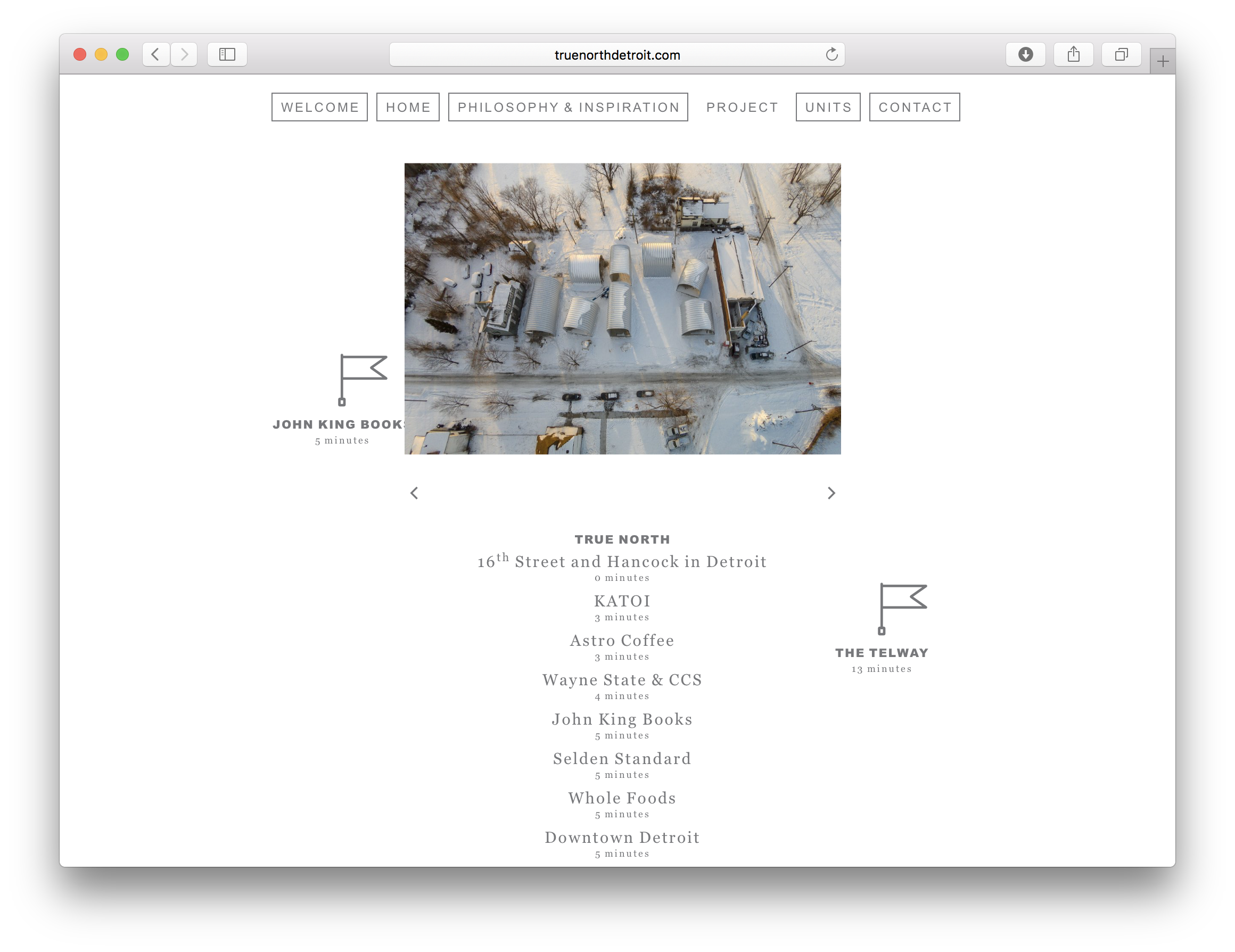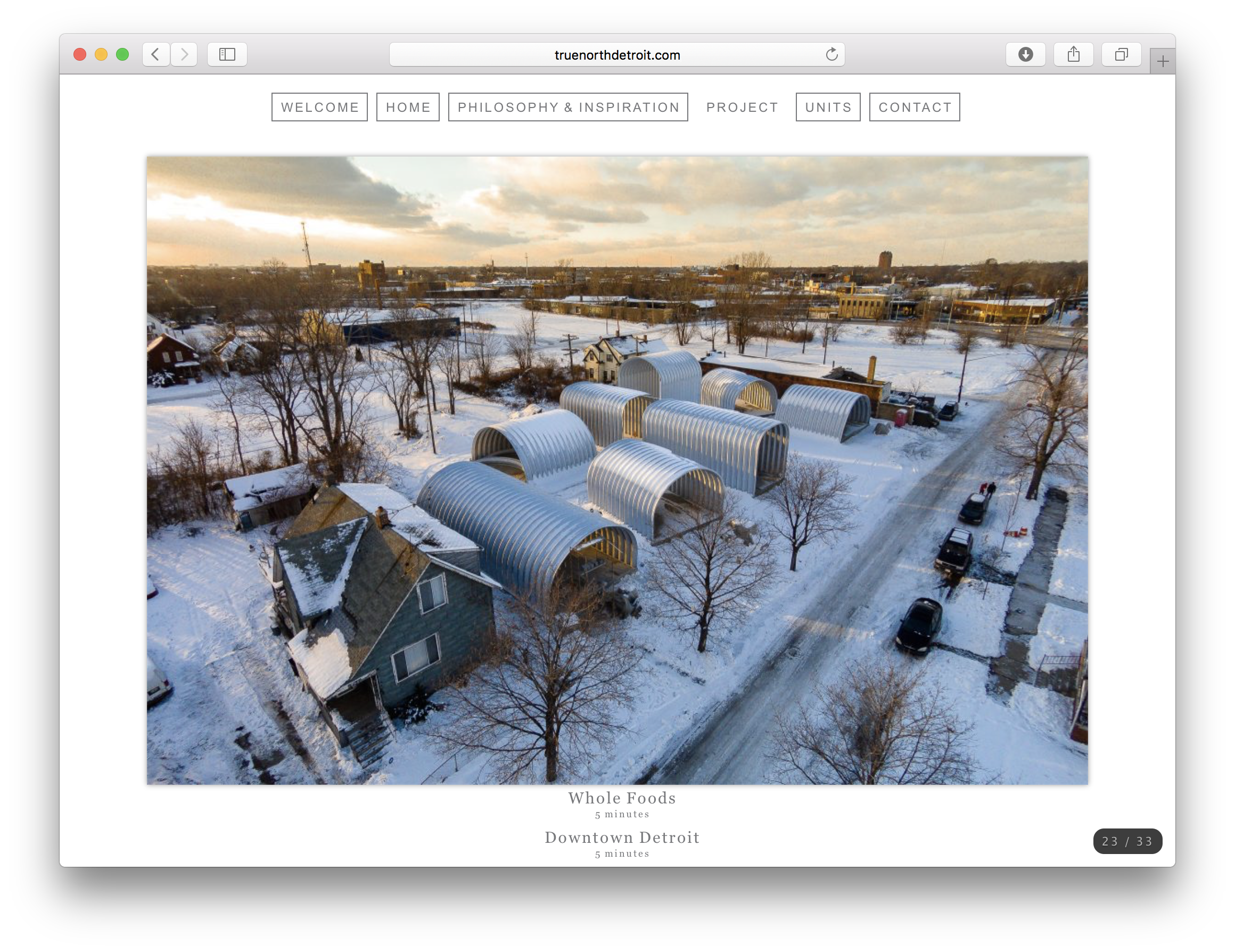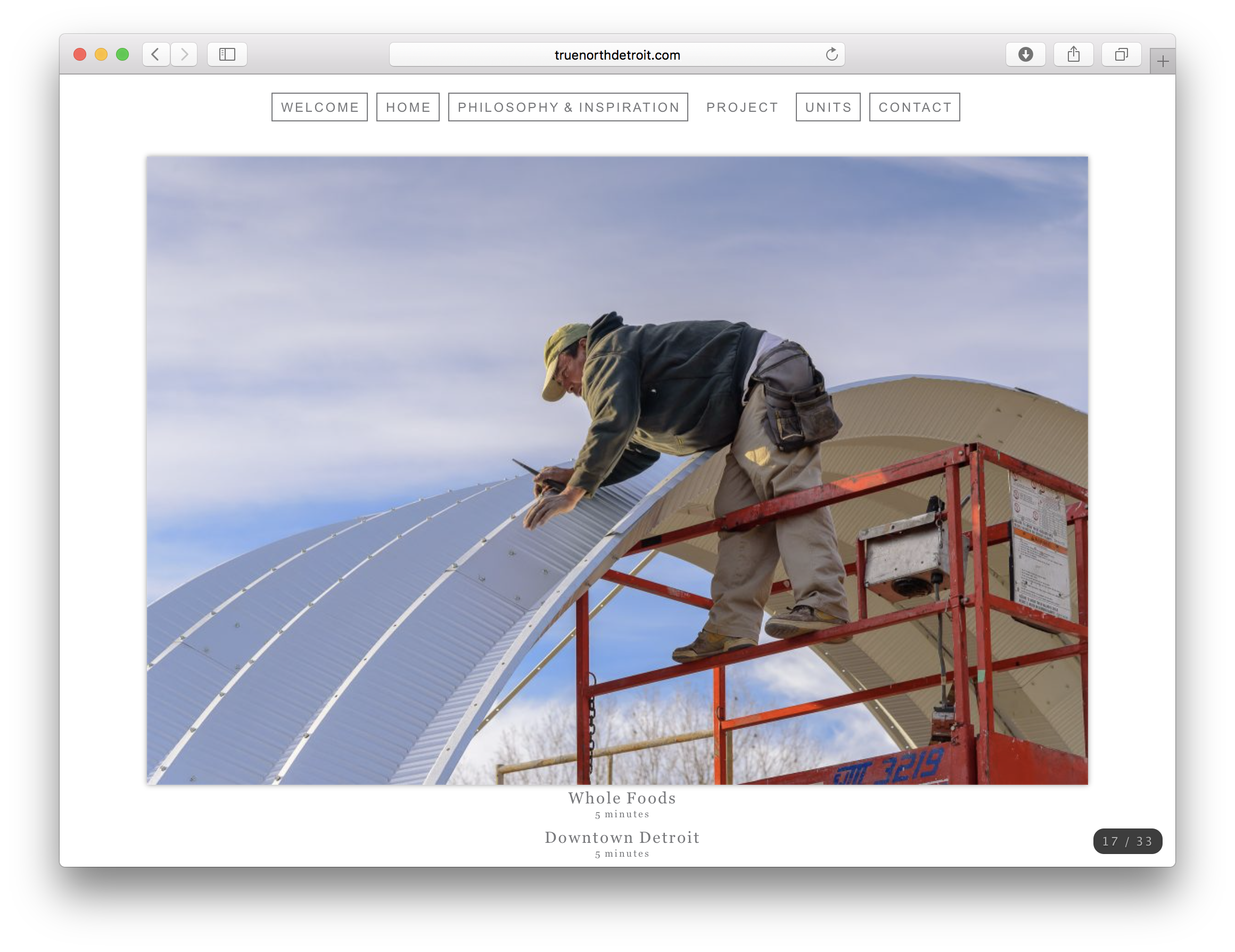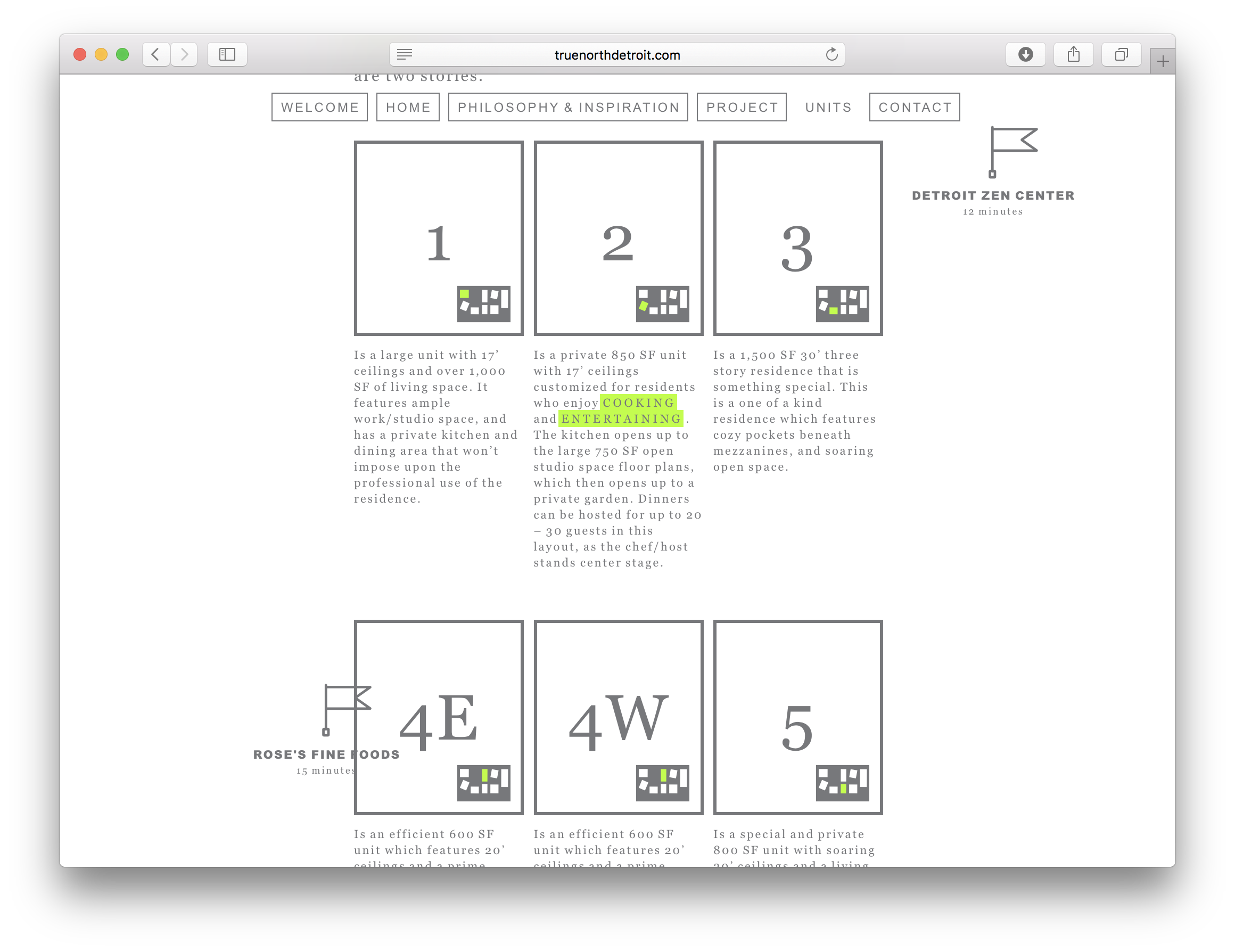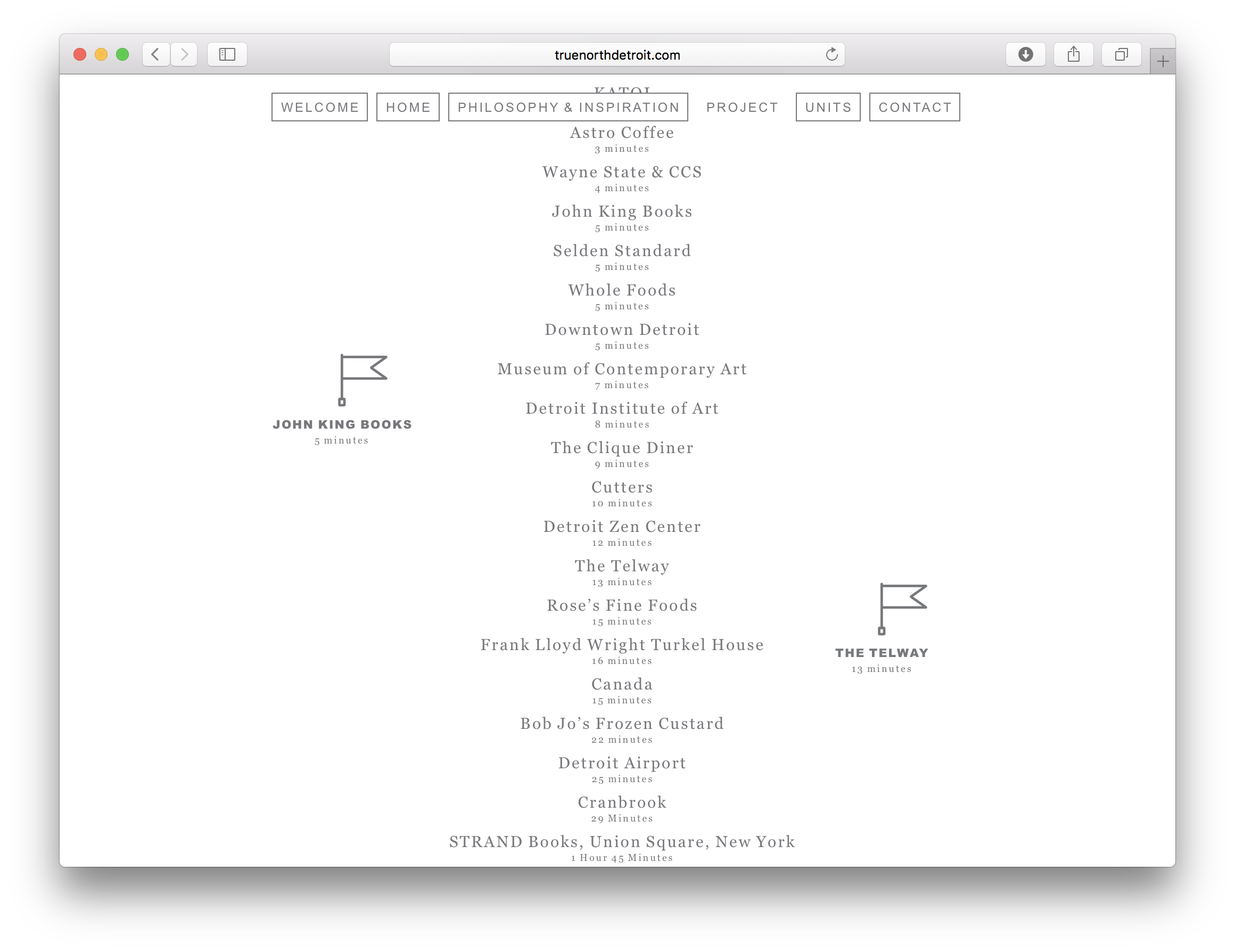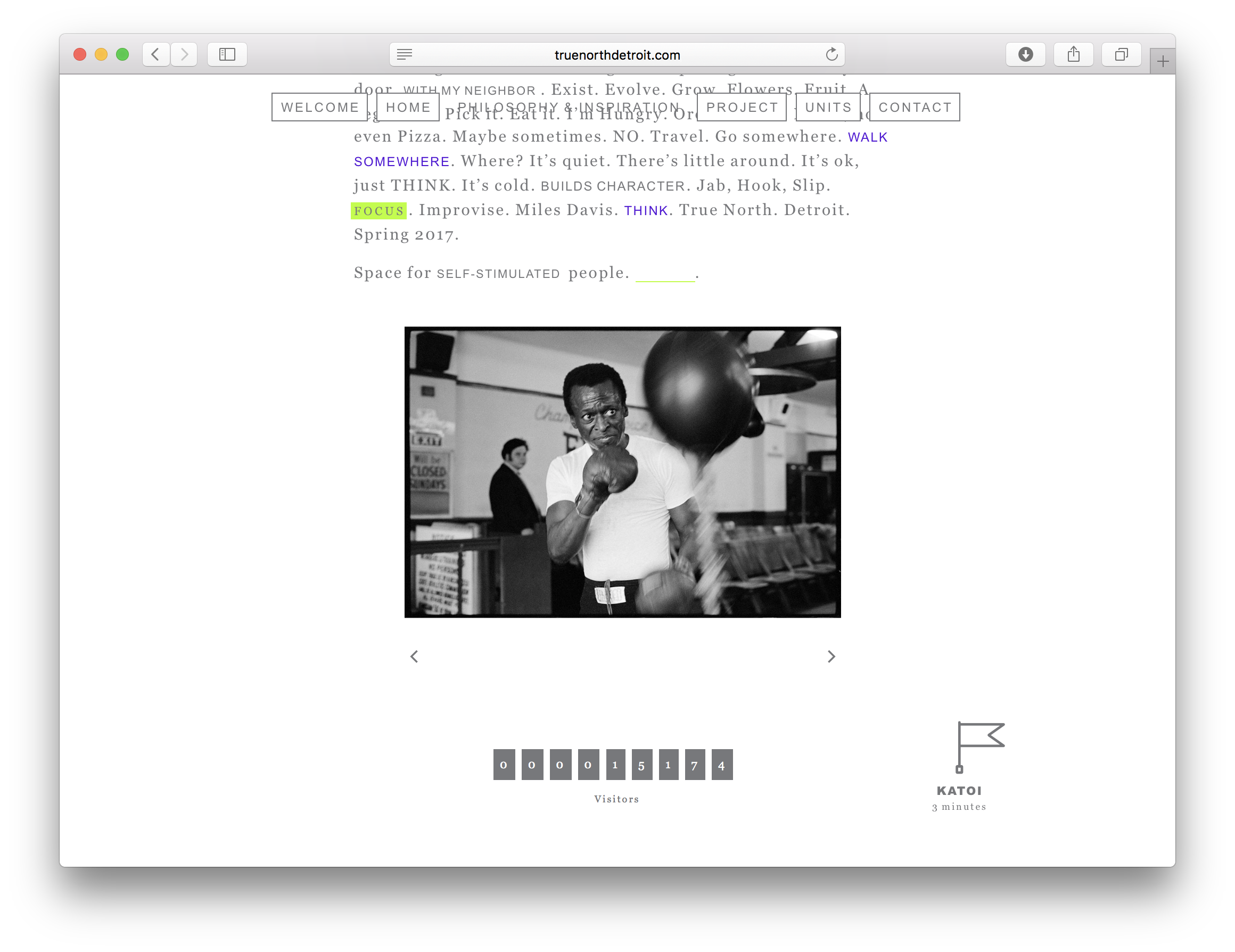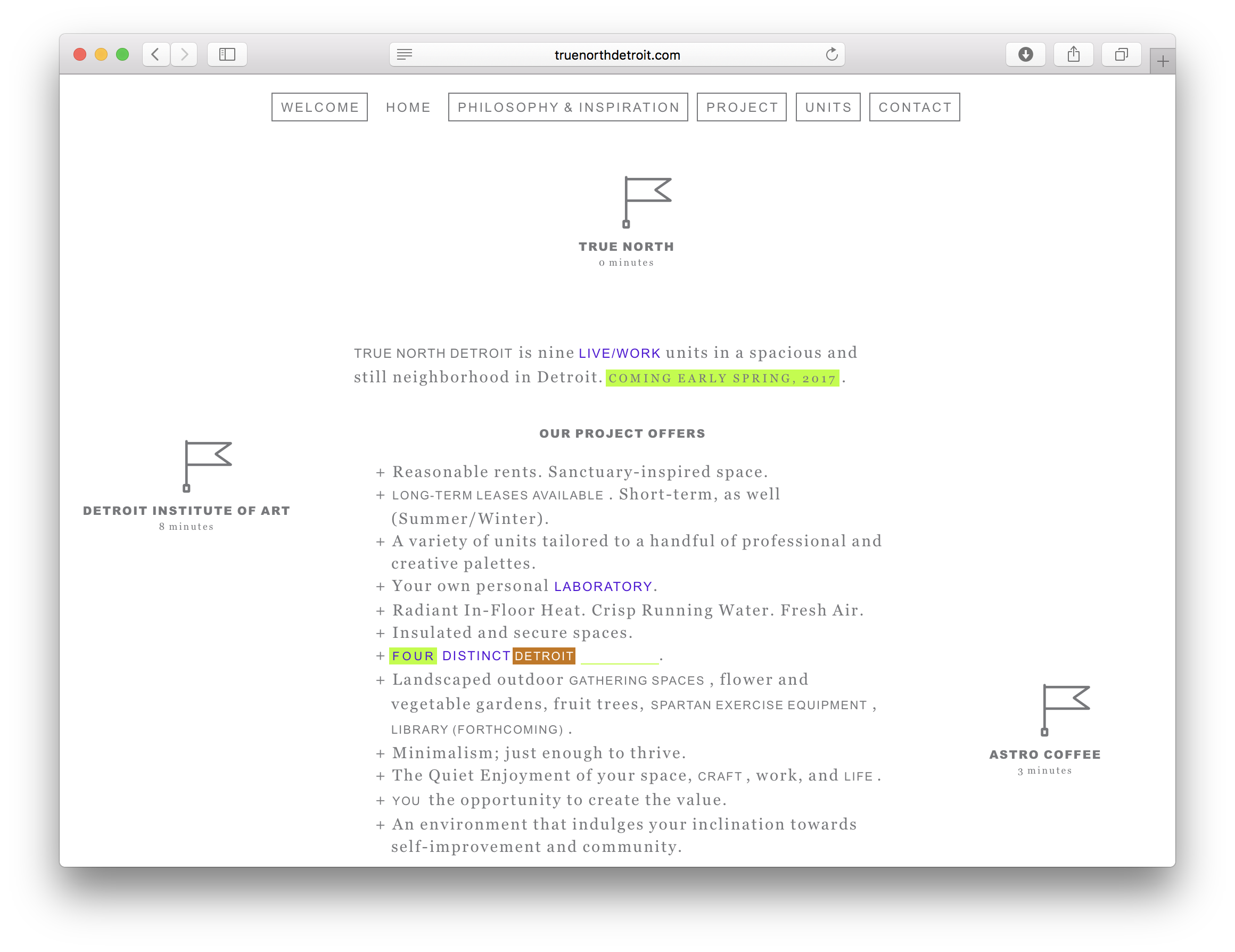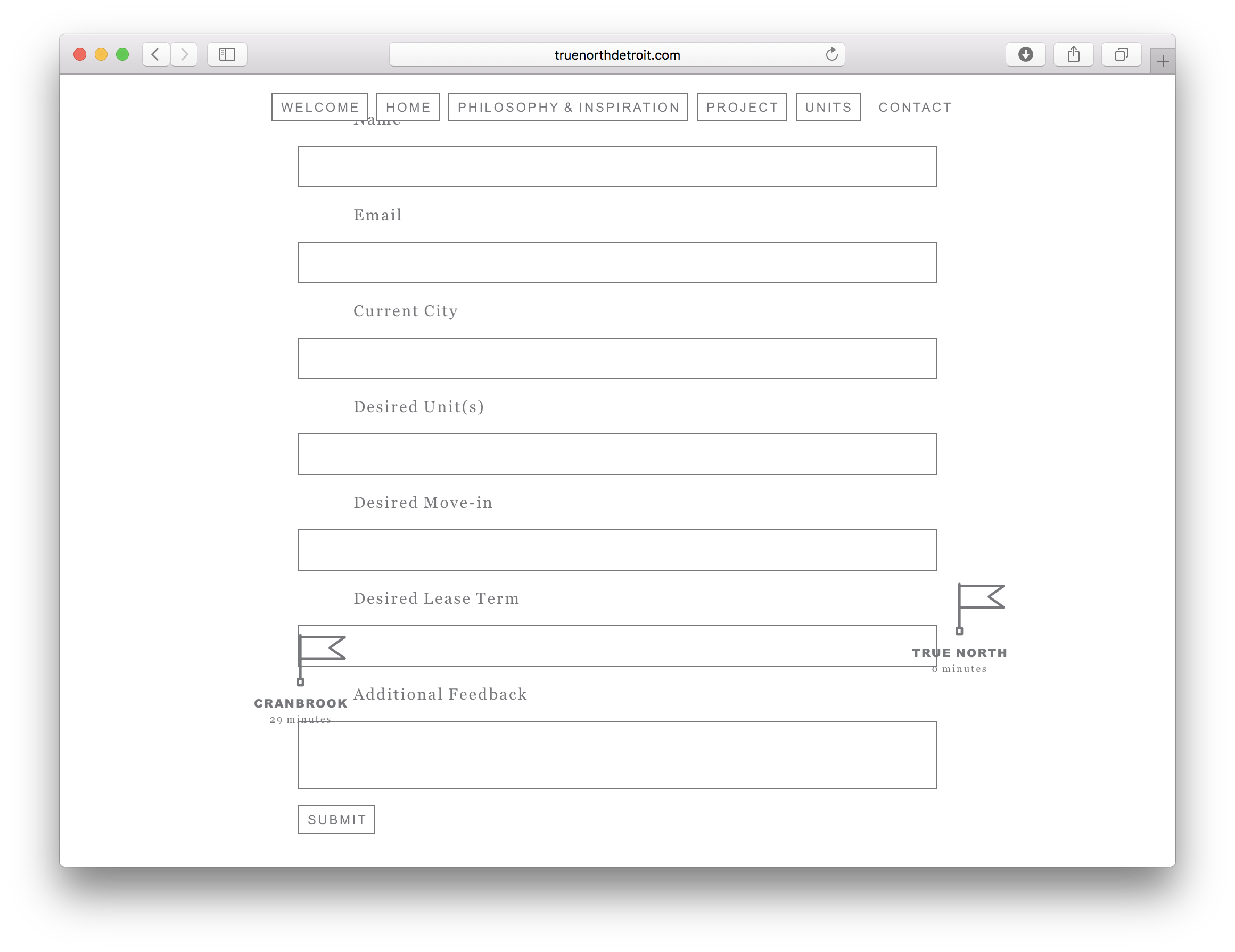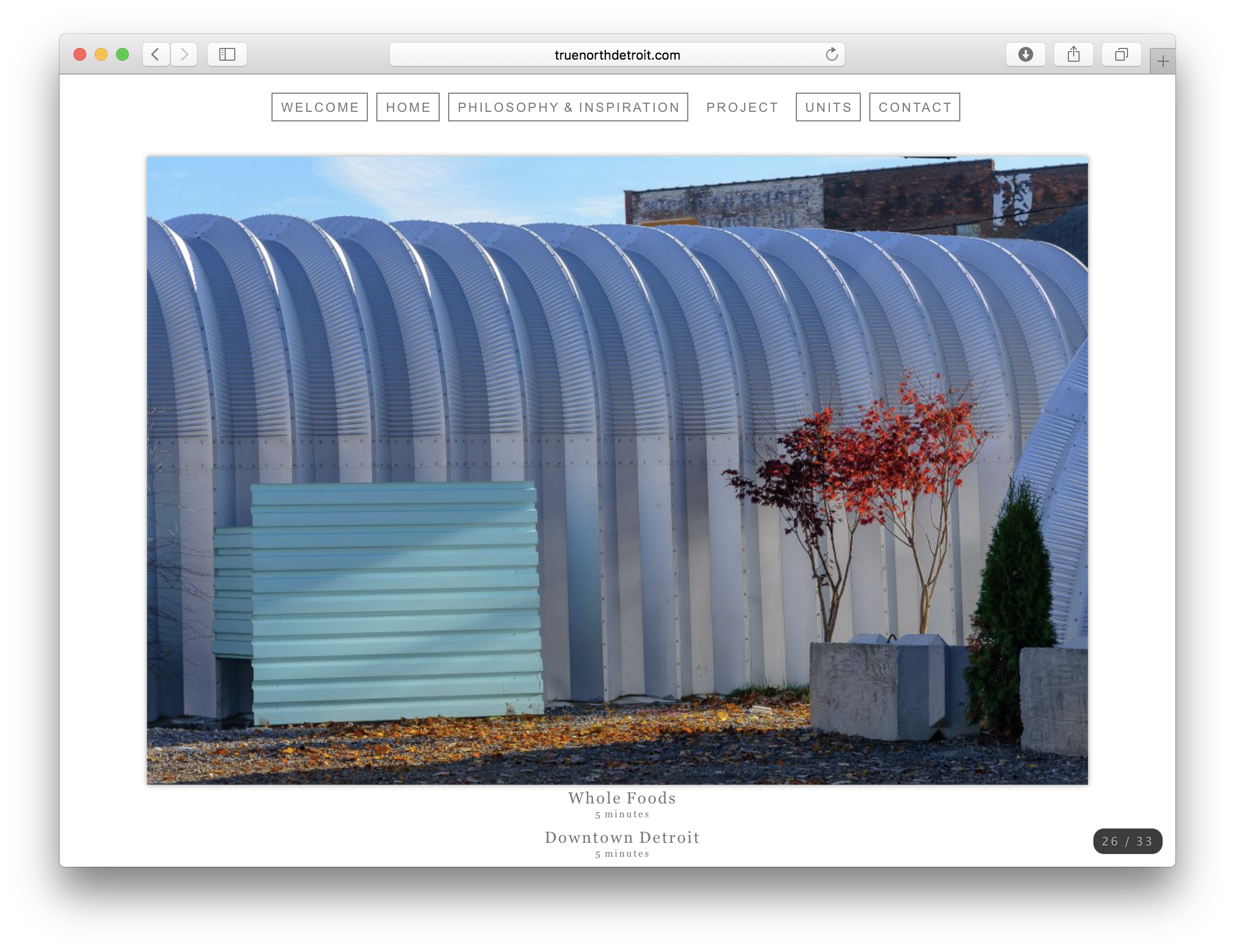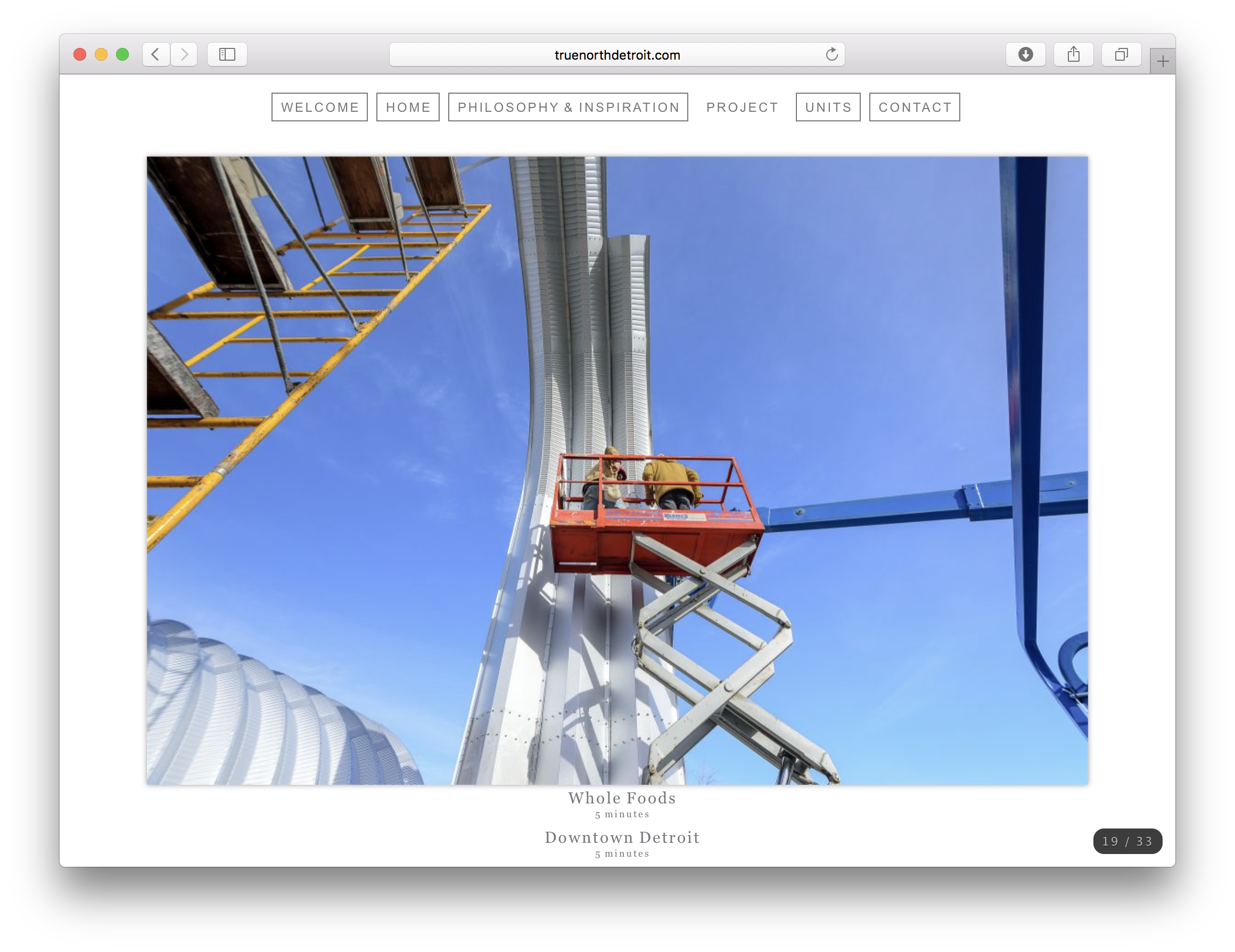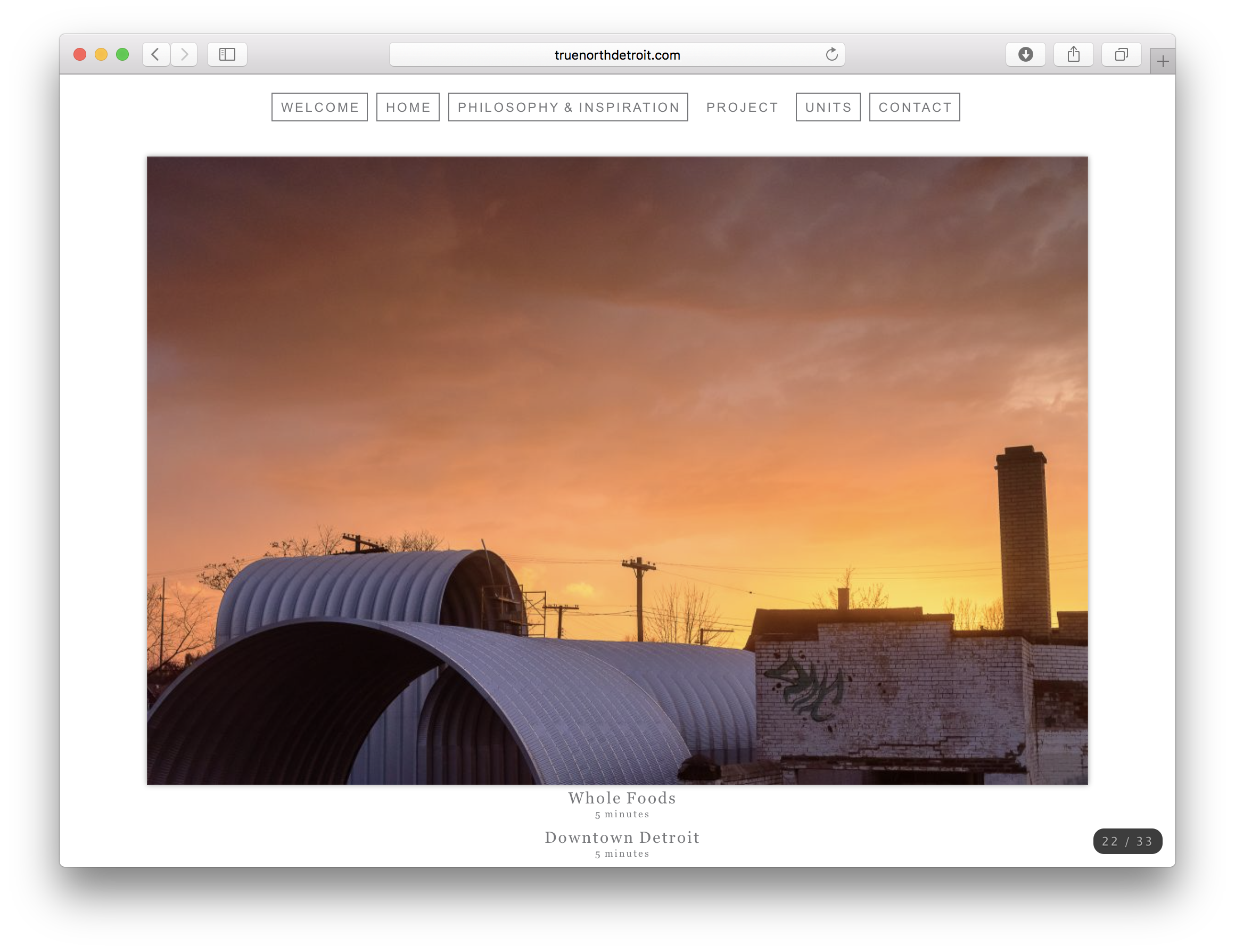 True North is a lifestyle real estate development—a campus of quonset huts designed by Edwin Chan, each tailored to a professional, creative, live-work pursuit—in the middle of Detroit. Prince Concepts conceived the development as an outpost for self-guided creatives, capable of working off the primary cultural arts grid, but within a larger cultural context.

Prince Concepts had a list suggesting the mental map of those that would find True North desirable. They would be working in Detroit with the awareness of The Menil Collection in Houston (17 days and 2 hours away by foot) while thinking they needed to hit the Whole Foods down the street (3 minutes by car) to grab provisions to host friends coming in from Brooklyn that night. I was excited by this list. It identified local resources and far-flung cultural touchstones as part of the same set. This was the main idea, so I brought this to the fore to serve as the identity.

The True North identity is a flag pin. On the website, each relevant reference and local resource is also treated as a flag pin. Prince Concepts can manipulate flag pins to create different constellations per web page, describing True North again and again in different contexts. It's a way to tell the story quickly.